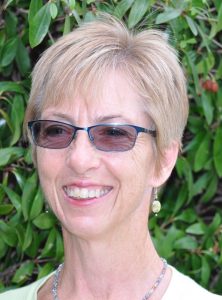 Brenda's Reiki Journey Begins
I began my current spiritual journey with a tragic "bump in the road" that served to wake me up. My brother died under extremely trying circumstances which left the remainder of my family in a state of shock, grief and horror. A friend of mine, Lynn Boggess – www.CompassionateReiki.org, is a Reiki Master, and while I didn't really know what that meant, I had sent a couple people to her for help in the past. I knew I needed help to deal with all the emotions I was experiencing so I set up an appointment for a Reiki session.
That was the beginning of a series of life-changing events for me. As time passed and I learned more about Reiki, I truly felt I was waking up and even more, remembering things I've always known. I felt drawn to study Reiki. It helped me through the grief and anger of my brother's death. The more I studied and read and practiced, the more I wanted to learn.  I have studied the Usui system of Reiki, Rainbow Reiki and Karuna Reiki.  Each style of Reiki is beneficial by itself, combined I feel every client benefits in the way they most need at that moment.
Introduction to Animal Communication
About a year after I began my journey with Reiki, Lynn asked what my goal was regarding Reiki. At that time, I did not feel compelled to work with people as a Reiki practitioner. I had, however, been giving Reiki to one of my cats regularly since I learned how to do it. I was drawn to work with animals. Lynn was very encouraging and supportive. She also mentioned something I'd never heard of – animal communication! What a thought! Being able to converse with my animals!?! I began devouring books on animal communication, books written by animal communicators, and general animal behavior books.
I discovered Carol Gurney, the author of one of the communication books I really enjoyed, was going to teach a introductory class on animal communication in Charlottesville, VA, and signed up immediately. It was a great weekend, filled with wonderful experiences and validation for me that I really CAN communicate with animals! Since that time, I've taken classes from Patty Summers and Karen Wrigley. But even more importantly, I've practiced, practiced and practiced.
I find Reiki and Animal Communication work very well together. While communicating with an animal, I always offer her Reiki. The Reiki strengthens our connection and the animals always appreciate the Reiki energy. As I became more comfortable giving Reiki to animals, I realized that many times, the human companions would also benefit from receiving Reiki energy so I incorporated Reiki sessions for humans into the services I offer. From there, it was a very natural progression to offer it to any being – human, domesticated animal or wild animal, even plants – that desired a holistic approach to healing.
Brenda's Next Reiki Adventure
After almost 10 years of practicing, learning and giving Reiki sessions in Virginia, Reiki led me to begin the next chapter of my life.  I am now living in Tyler, Texas, building a new Reiki practice.  The ease with which the move from my home of 23 years in Virginia to Tyler, Texas, was accomplished was certainly the result of the Reiki energy.  In fact, the move inspired me to write an article that appeared in the Summer, 2017 issue of The Reiki News magazine.  Here is a link to the article:  Reiki Helped Us Move.  Reiki can assist you with major life changes!
I cannot adequately express, in written word, the many blessings I have experienced since I started this journey with Reiki. If you have any questions regarding Reiki or Animal Communication or my gifts, please feel free to contact me.